The best restaurants to eat at in Simon's Town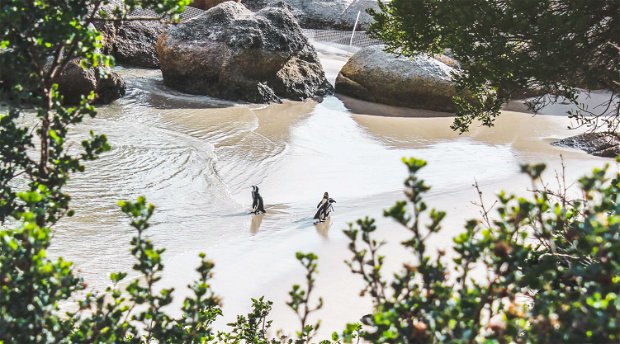 Whether travelling to Simon's Town for a quick day visit or incorporating the town into your Cape Town vacation - you can expect outstanding cuisine and fresh seafood all around this beautiful coastal maritime town.

Simon's Town is a quaint maritime town and home to South Africa's Naval Base. Located on the coast of False Bay, this town is situated a mere 55 km from Cape Town International Airport and is easily accessible along the M3 from the city centre. The town has a variety of landmarks and activities to keep you entertained and informed - from SA naval history to visiting the African penguin colony at Boulders beach. 

Whether travelling to Simon's Town for a quick day visit or incorporating the town into your Cape Town vacation - you can expect outstanding cuisine and fresh seafood all around this beautiful coastal maritime town.

Why not use a car rental agency for your hired vehicle and explore Simon's Town at your own pace.

With a variety of activities - such as visiting the famous colony of African penguins, visiting the Naval Museum or taking the kids to the Scratch Patch, you will indeed work up quite an appetite, and of course, Simon's Town has quite a few top restaurants that are a must to visit.

Below are our top 5 restaurants which should be visited to satisfy your appetite:
SAVEUR Restaurant
The name says it all - Preparing unique dishes to savour the variety of uniquely combined flavours. Saveur overlooks the Simon's Town harbour. Here you will enjoy the first-class service with stunningly presented food to compliment the surrounding views over False Bay. 

Open from sunrise to sunset, breakfast, lunch and dinner are prepared in European-styled dishes with the freshest ingredients. Ultimately their Moroccan spiced lamb screwers served with Mediterranean vegetables is a top choice. 
The Lighthouse Cafe
A French yet charming cafe and restaurant is home away from home. Local and international travellers enjoy eating at the warm character filled eatery. With a comfortable ambience, friendly, inviting service and coastal views, space contributes to an enjoyable eating experience. 

Enjoy spending your time here by booking breakfast with friends or enjoy lunch or dinner with their well-trained staff who has a deep passion for food. The cafe-style menu is friendly, yet at the same time offering a variety of dishes for everyone. Daily specials are on offer. 
Seaforth Restaurant
Seaforth Restaurant is perfectly located on the edge of the water and sandy white beach of Simon's Town. Here you will indulge in the freshest of seafood dishes with spectacular views of mountains, ocean and penguins. 

A relaxing setting and decor invite the foodie with a discerning palate for great dishes as well as platters. Offering a taste of traditional comfort food with a very distinctive South African touch and also catering for vegetarians -  internationally renowned for quality food and service Seaforth caters to large tour groups as well. 
Bertha's Restaurant
Set on the quayside, Bertha's is centrally located on Simon's Town seafront. Bragging with the best view over Simonstown harbour, top quality friendly service and tasty seafood dishes. 

Bertha's is the perfect place for hungry families with children, large tour groups and also the lovebirds, Betha's offer dishes suited to a formidable budget. 

The food is, however, the main charm of Bertha's, combining classic African dishes with a warm, comfortable feeling. Unique seafood dishes - the likes of their West Coast Mussels and other seafood dishes - to relish are on the menu. And for those meat lovers, you will find chargrilled sirloin and crispy onion rings. 
Monocle and Mermaid
Last but not least, the Monocle and Mermaid eatery is a beautiful alternative for the vegetarians, vegans and diet-conscious foodie - offering breakfast, lunch, dinner and brunch - your appetite will be well looked after.

The interior of this nautical-themed bar and restaurant provides excellent service and distinguished seafood dishes, especially their calamari. To top this off, they specialise in coffee, making them a worthy coffee stop. 

A great day trip is taking the train to Simon's Town, and all of the restaurants mentioned above are easily accessible by foot from the station and nearest guesthouses and hotels. 

Apart from the significant landmarks, rich maritime history, various activities or visiting the sandy white beaches along the water's edge - Simon's Town makes for a small seafood mecca of freshness. The town has produced some of the best quality restaurants in Cape Town. Be sure to visit one or all of them.